Oct 27-28 is the date for the 5th Annual Bombers Elite Fall Showcase

What: Bombers Elite Fall Showcase
When: October 26-28 2018 (limited Friday play if any)
Where: FNC Park Oxford,MS (www.fncpark.com)
Cost: $695 ($200 due when you sign up, remainder before Oct 10)
Format: 2 Box Bracket into Double Elimination (4GG)
Tournament will provide balls and umpires fees. We will also provide a full hospitality area for club and college coaches as well as 2 practice fields and a 6 cage indoor hitting area to warm up pre game. If you haven't played at FNC it's something to see...

Please  use the form to the left, fill it out completely and hit submit. If accepted Bombers Fastpitch will charge the $200 deposit. The remaining $495 will be charged on Oct 10th unless notified otherwise of how to  handle balance.  Deposits are non-refundable after Sept 8th. All transactions have a 3.5% CC fee added.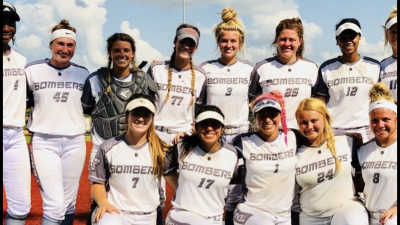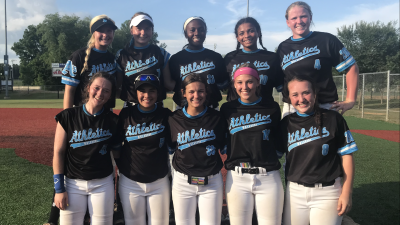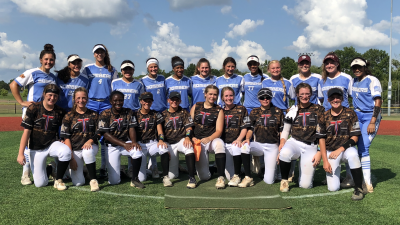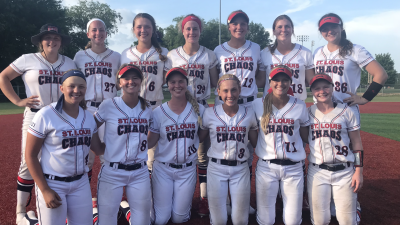 Below is a list of some of the schools that have visited our tournaments in the past. Although they have all been invited, there is no guarantee a particular school or coach will attend the event..





Teams Entered as of 8-22-2018

Ms Bombers 16U Gold                                        MS Bombers 16U Premier                                  
Ms Bombers 14U/Mcgee                                    MS Elite 05/Lee
Tulsa Hype 14U                                                   

Ms Bombers 14U/Reich
Missouri Bombers 16U Gold                             Tulsa Hype 16U
Tennessee Bombers                                           Texas Glory 16U Gold/Torres
Alabama Bombers                                              Oklahoma Bombers
Texas Bombers 14U Gold                                  Arkansas Bombers 2022
Mississippi Elite 18U Gold                                  Tulsa Elite 16U Gold
Tulsa Hype 18U                                                    Louisville Lady Sluggers 16U/Wright
High Intensity 02/Pate                                        VooDoo 18U/Smith
Southaven Illusions 18U/Stafford                     Texas Glory 18U/Hale

MS Elite Gatlin

Arkansas VooDoo 18U/Nordin                          Texas Bombers 18U Gold/Smith
Prospex 04 Gold/Church                                    Lady Jaxx 16U/Puckett
Prospex 04 Gold/Adams                                    Lady Jaxx 14U/Jimmerson
Prospex 02 Gold/White                                      Lady Jaxx 18U/Jimmerson
Prospex 02 Gold/Adams                                    Tennessee Ballhawks 21/22
Storm Fastpitch 01                                             Marucci Patriots
Mississippi Express 18U Westbrook                Texas Glory 03/Tulsa
Fat City Angels 14U                                             Express 18U/Tennessee/Cummings 
Blue Angels 14U/Shaw                                       Hotshots 16U Futures
MS Motion 02/Papizan                                       Wicked 18U

Tennessee Speed 16U

MS Motion 18U

Tennessee Bombers 18U/Nichols